School News
Hitchin Music Festival
It was lovely to be part of the Hitchin Music Festival again this year.  The choir sang songs which gave across a powerful message about helping the environment - a very important topic!  The songs helped reinforce the learning our children gained from our recent MadScience assembly.
Our choir (made up of children from Year 1 - Year 4) also sang High Hopes by Frank Sinatra. This is more proof that we may be small but we sing big - having High Hopes does work! 
Educating Everyone in E-Safety
On Thursday 20th June,our classes (3 and 4) had a fun, interactive workshop teaching us about e-safety. We learnt not to give out our personal information online as we don't know who we are really talking to. We were also shown a game called Interland, which helps teach children not to share their information (you can play this at home). As part of the workshop, we were given plastic hands, which we used to answer questions from a quiz—the green hand meant yes and the red hand meant no. We all really liked Colin The Cat, who was used to demonstrate how quickly things can be spread around the internet.
This was a fantastic way to learn about e-safety, we really enjoyed it!
By Lewis D, Rahill and Amelia.
Mad Science Workshop
We had a special assembly held by "Mad Science" who came to tell us about water. First, they sprayed us with a water gun which was funny. They did an experiment with hot water and dry ice — it created a cloud! This was our favourite thing. They explained to us about saving rain water and why it is important, and they showed us how much water is wasted by leaving the tap on when you brush your teeth. It was a really fun assembly and very informative. We learnt lots of new facts about water.
Please remember to use water wisely at home!
By Haron and Freddie K
Voice in a Million - VIAM
On Wednesday 22nd March, the KS2 children, who are in the school choir, had the amazing opportunity to sing at Wembley Arena. The children enjoyed singing (and dancing!) alongside other schools, with over 2000 children performing.
One of our parents who came to see the performance said, 'It was absolutely amazing to see them having so much fun and was such an incredible experience for them. .. We felt so proud of them all-especially being such a small school. '
We are already looking forward to next year!
Celebrating Chinese New Year
We enjoyed celebrating Chinese New Year together by all wearing as much red clothing to school as possible and by listening to Alicia tell us about her experience of the Chinese New Year during our school assembly. She told us that it is tradition to wear new clothing for the new year and to give gifts of money to each other.
Key Stage 1 took the celebrations even further by decorating their classroom and completing a round robin of activities including throughout the day. The children each got to make noodles, Chinese lanterns and Chinese envelopes which they then put gold coins in and took home. A big thank you to Alicia, Mia and their parents for sharing their experiences with us and providing fortune cookies, dumplings , sweets and decorations for the classes.
Great fun was had by all!
Christingle
Christingle At The Chapel
The choir, and a number of additional children from school, attended the Christingle Service at Breachwood Green Chapel. Ben and Willow made us proud with their poetry reading and the choir sang beautifully. The children enjoyed learning about the Christingle, especially when they got to hold the Christingle with a lit candle!
Thank you to all those who attended.
Carols by Candlelight
Carols by Candlelight
Thank you so much to everyone who attended our first ever Carols by Candlelight—it was a great turn out. The choir sang beautifully and Noann's piano accompaniment was very impressive—well done. Miss Mayes enjoyed the opportunity to play the piano and has started practising for next year! We do hope to make this a yearly event as it brings the community together, both young and old.
Thank you to everyone who helped at the event!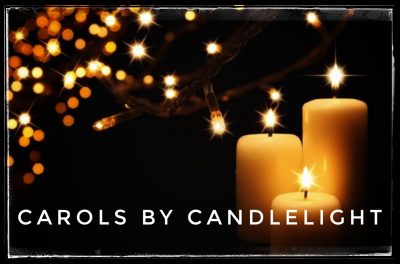 Visit from Bim Afolami
On Friday 19th October the school councillors met Bim Afolami, the local MP (Member of Parliament). We asked him lots of questions about his job including what he thinks of the police force, what the upside and downsides are of being an MP, and what it is like in the Houses of Parliament—he said, 'It is like a palace but because it is so old it can be a bit dusty!'.
We really enjoyed talking to him and were pleased he came to visit us.
By Amelia & Harry.
Djembe Drumming Concert
Class 3 and Class 4 performed an outstanding mini concert on Wednesday 24th October to showcase the fantastic skills they have learnt over the last six weeks. During this time, the children have taken part in Djembe drumming lessons, taught by Caz from Hitchin Music Services, and have made incredible progress. The performance showed the children playing complex rhythms in rounds and even had them singing a call and response, welcome song called 'Fanga Alafia'.
Classes 1 and 2 will get the chance to have these drumming lessons in the summer term and we can't wait for their performance!